Which Type of House Siding is Best for My Raleigh Home?
Discover the Perfect Siding Solution for Your Raleigh Home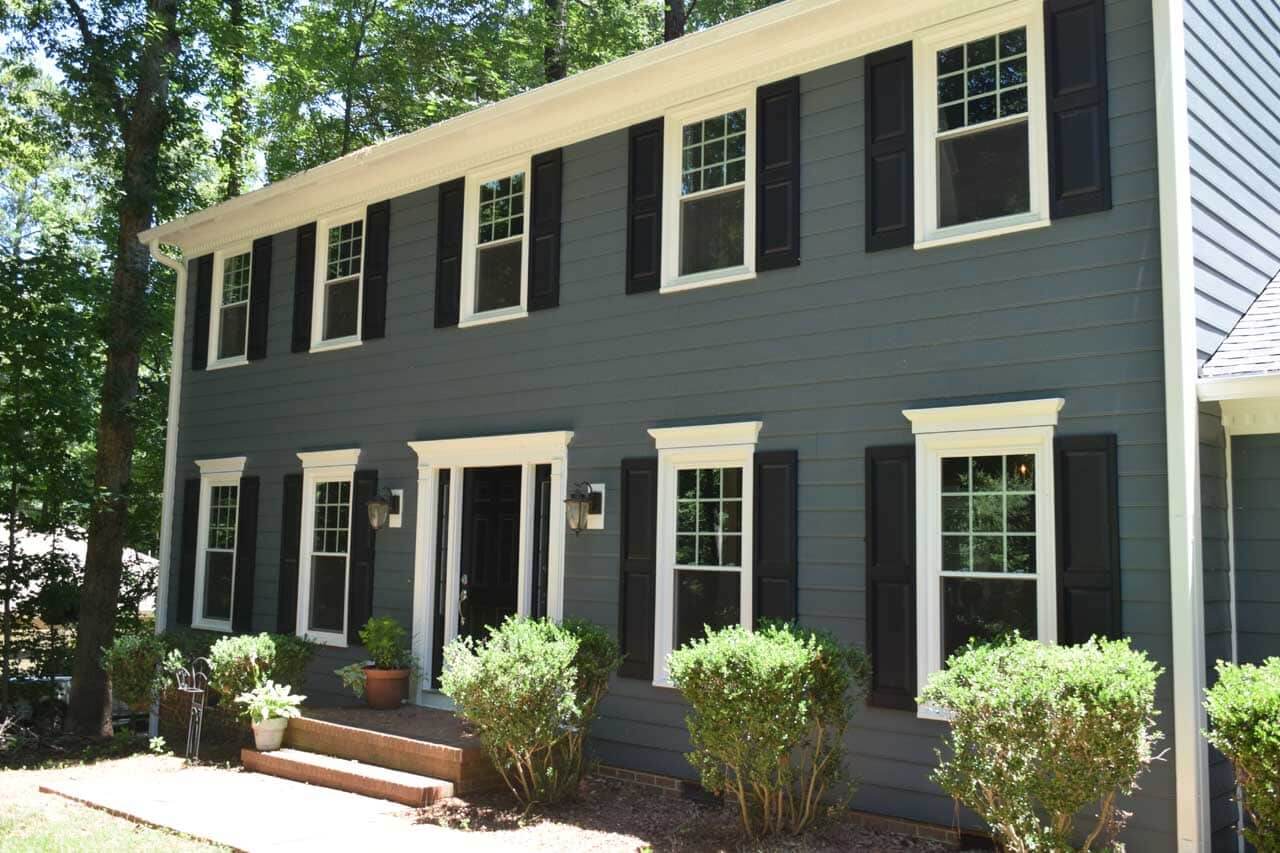 Considering new siding for your Raleigh, NC home? Great news! These days, there's an abundance of siding materials, styles, and colors to choose from. However, we understand that this wide array of options can be overwhelming. Don't worry; we've got you covered with some essential factors to help you navigate through the choices.
Think of siding as the attire for your home, providing not only protection against the elements but also imbuing your house with personality, color, and texture.
In the South, you'll come across four main types of siding, each with its own set of features:
Vinyl Siding: This is the most popular choice due to its affordability and minimal maintenance requirements. It resists warping, insects, and water, but it can be prone to rattling, cracking, or melting.
Plastic Siding: Offering a cedar-like appearance, plastic siding requires little upkeep and performs better in cold weather with higher impact resistance. However, it comes at a slightly higher cost compared to vinyl.
Fiber Cement Siding: A rising star in the siding world, this material is a blend of cement, sand, and cellulose. It mimics the look of wood but is a bit more expensive than vinyl. It's fire and insect-proof but may require periodic refinishing and repainting.
Wood Siding: A classic choice that exudes elegance, wood siding is the most expensive of the bunch. While it's resistant to impact, it is susceptible to warping, rot, and insect damage.
Now comes the important question: Which siding is the best fit for your Raleigh, NC home?
Here are some key considerations to help you decide:
Budget: Determine what you're willing to spend and whether you prefer a more expensive option like plastic, which lasts longer, or a more affordable choice like vinyl that may require replacement sooner.
Longevity: If you plan to stay in your home for a considerable time, investing in a longer-lasting siding, even if it's pricier, can offer a higher return on investment.
Architectural Harmony: Consider your home's style and the aesthetic of your neighborhood. Wood or fiber cement may complement older homes, while vinyl might blend well with colorful vinyl-clad houses.
Homeowner Association Regulations: Be aware of any restrictions on siding colors or styles imposed by your homeowner association, as this could limit your choices.
Maintenance Commitment: Assess how much maintenance you're willing to take on. If you love the look of fiber cement and don't mind refinishing, it might be an excellent choice. Alternatively, if you seek low-maintenance siding, vinyl could be the way to go.
We're here to assist you in your journey of updating or adding siding to your home! For more information and a free estimate, reach out to us today. Let's make your Charleston home look its best with the perfect siding solution!