ROOF REPAIR | ROOF REPLACEMENT | NEW CONSTRUCTION
Scan with your phone's camera to start a conversation.
On time. On budget. Done right.​
Baker Roofing Company is recognized as one of the Top Specialty Contractors in the Nation.​
Since 1915, Baker Roofing Company has been a commercial roofing contractor serving general contractors with quality services that are on time and on budget. We are proud to be one of the largest roofing contractors in the United States, with over 25 locations across the country. We offer a variety of commercial roofing services, from low slope options like TPO to steep slope options like metal roofing. No matter what type of roof you need, we can help you get it done right.
Baker Roofing Company is more than just a roofing contractor; we are also a trusted partner for our clients. We understand that your reputation is on the line when you hire us, which is why we always strive to do the best possible job. We know that there is no room for error when it comes to commercial roofing, which is why we take such care in every project we undertake.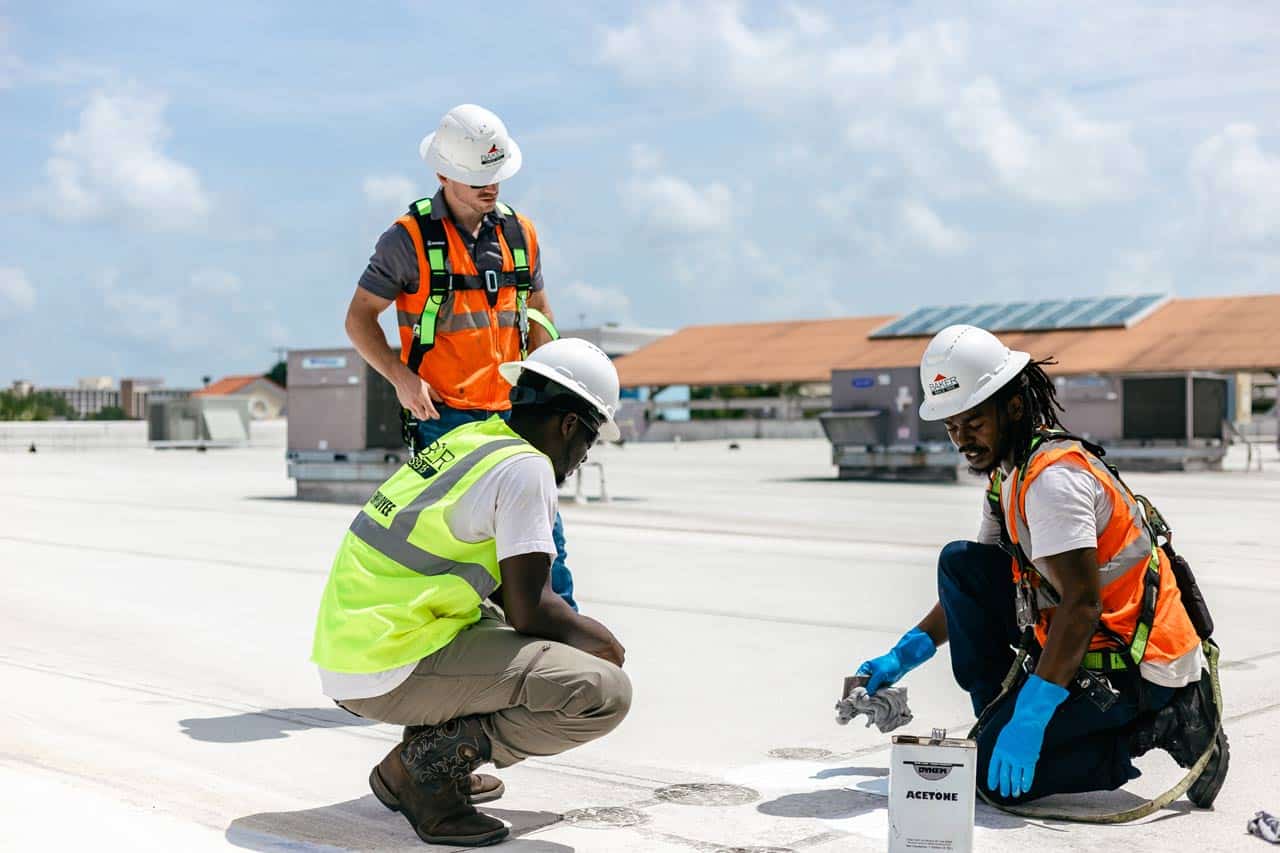 If you are a contractor or architect in needs of professional consultation and design/spec recommendation we can help! Baker Roofing Company has been providing roofing services for over 100 years, and with Registered Roof Consultants and Licensed Engineers on staff we have the experience and knowledge to get the job done.
Contracted Roofing Services​
Baker Roofing Company has long-standing relationships with some of the Nation's Top General Contractors. If you are looking for a roofing contractor to partner with for your next project trust Baker Roofing to get the job done. We partnered on small projects to multi-billion dollar projects. Trust Baker to be on time, on budget, and done right.
When performing any type of roof top work that impacts a roofing system it's important to ensure it is done to the manufacturer's required specification as well as roofing best practices.  Baker Roofing Company is a licensed applicator of all major roofing manufacturers and can ensure any roofing work maintains any warranty requirements, as well as building integrity.
Baker Roofing Company has a nationally recognized training program that ensures our operational team is consistent, and the best in the business.
Well, maybe not quite everywhere, but Baker Roofing Company operates 26+ offices across the Southeastern United States.
We don't just say "safety first", we live it with a fully staffed safety department that trains and monitors the organization.
A company you can count on.
Our company has over 100 years of industry experience and technical expertise, you can rest assured that your business is in the right hands.
Baker Roofing started as a commercial roofing contractor in 1915, working on various businesses throughout North Carolina. Whether it is a low-slope TPO single-ply roofing system, a heat applied built up roof with aggregate or an intricate steep slope roof with copper details, we have the in-house expertise and knowledge to handle your roof replacement needs with the utmost care.