Hurricane Readiness and Response
Baker Roofing Company has the resources to help.
Scan with your phone's camera to start a conversation.
Please check back if there is a major storm and you need roofing help.
Hurricane Ian Service Response Map:
This map is related ONLY to those offices impacted by Hurricane Idalia. All other coverages remain the same, please refer to this page for other offices.
100% Self Performing Service / Repair Crews.
Safety / Training / Quality Assurance / Consistency
Baker Roofing Company's Commercial Roof Repair and Commercial Roof Maintenance teams are specifically trained team members of the Baker Roofing Company organization that specialize in commercial roof maintenance. What that means is we are 100% self perform on our commercial repair work. When you place a service request with Baker Roofing Company you are getting a continuously trained, specialized, and uniformed Baker Roofing Company employee who knows how to get the job done right.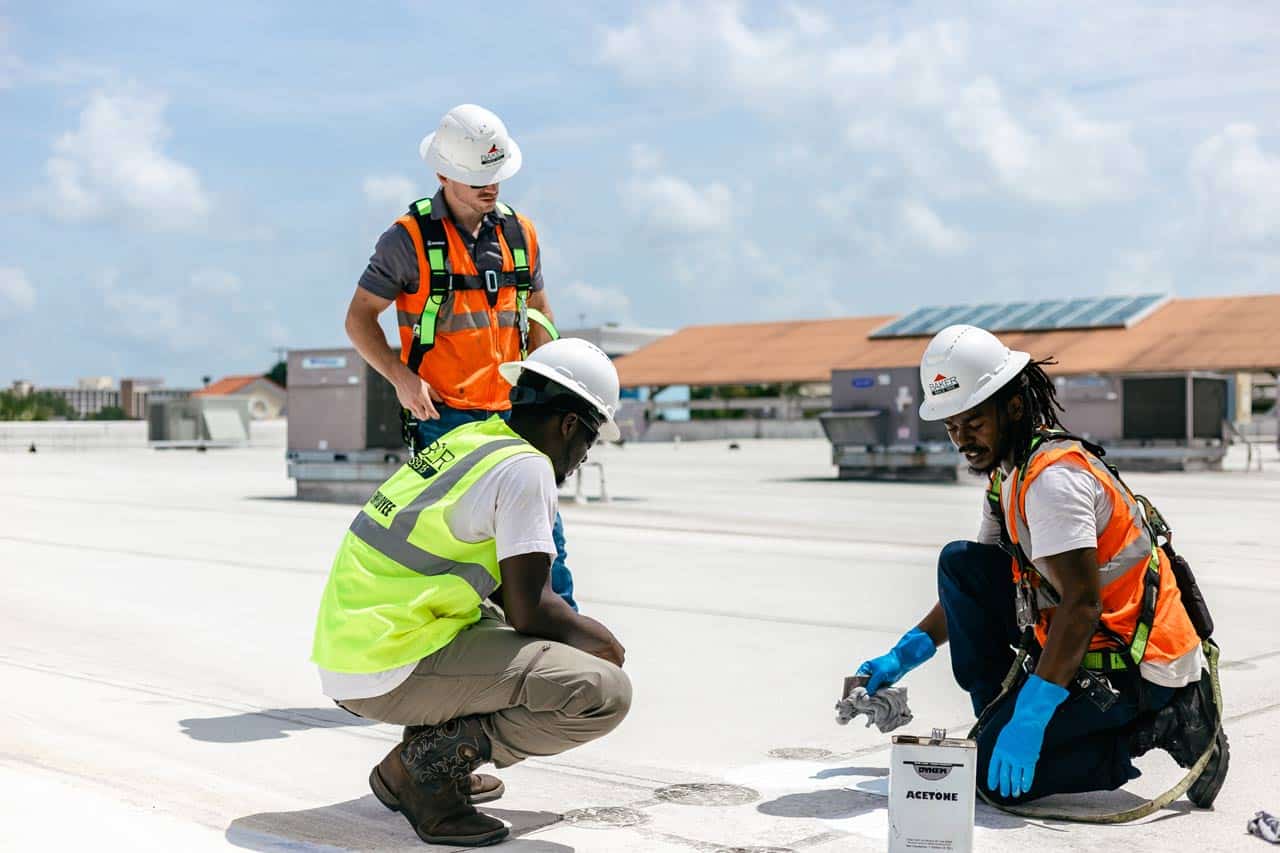 For over 100 years, we've been the leader in:
We promise to keep you in the "know" from the first look to the final repair.
Our self-performing crews are specifically trained on commercial roof repair.
You don't become over 100 years old by walking away. We warranty our work and they mean something.
What to expect from our service team.
Baker Roofing Company roof repair crews operate under industry leading best practices, learned over 100 years + of servicing and repair commercial roofs.
No roof is too big or too small for us. No roof is to complex or too simple. We roof it all, and we roof it the best.