Managing where the water goes is almost as important as the roof itself.
Gutter Installation and Gutter Repair Services
Managing where the water goes is almost as important as the roof itself.
We take a mindset of "thinking like water" to ensure we provide an adequate drainage strategy from your roof.
Keeping water out of your home through your roofing system is the first and most important line of defense. When that water comes sheeting off your roofing system though it can cause other problems; erosion, pooling at the foundation, inconveniences at entry points among others.  Home Exteriors by Baker can design a water drainage strategy for your home through our seamless gutters, downspout, and gutter guard products.  We fabricate our systems onsite to ensure you have a custom strategy that works for your home. 
Onsite, seamless
gutter fabrication
The Home Exteriors by Baker Gutter Trucks and Gutter Teams
Home Exteriors by Baker operates our onsite fabrication gutter trucks through highly skilled gutter teams to be able to cost-effectively customize a gutter system for your home, onsite!
We install gutters of all shapes and sizes on homes both large and small.
We remove your existing gutter system and install new gutters.
We can also assist with gutter repair to extend the life of your gutter system.
We offer Raindrop Gutter protection for its durability and self-cleaning design.
We offer smooth, rounded European-style, decorative gutters in aluminum and copper. Our skilled craftsmen are trained in the art of old-world soldering and joining techniques to ensure the beauty and longevity of these specialized gutter systems.​
Home Exteriors by Baker is a proud and exclusive installer of RainDrop gutter guards. This award-winning product is simple, durable, and versatile- allowing for maximum water flow and gutter functionality, without interfering with various roof materials. RainDrop gutter guards provide a 20-year warranty and are "real-world" tested and proven.
Home Exteriors by Baker offers "seamless"' gutter systems available in several colors as well as aluminum and copper material. These systems are custom-fabricated on-site by our gutter truck to the exact length needed for each section. This eliminates the majority of seams and thus, eliminates the risk of leaks. ​
Gutters are one of the simplest ways to protect your home from water damage, however…
Has it been a while since your roof has been inspected? Roof inspection should be…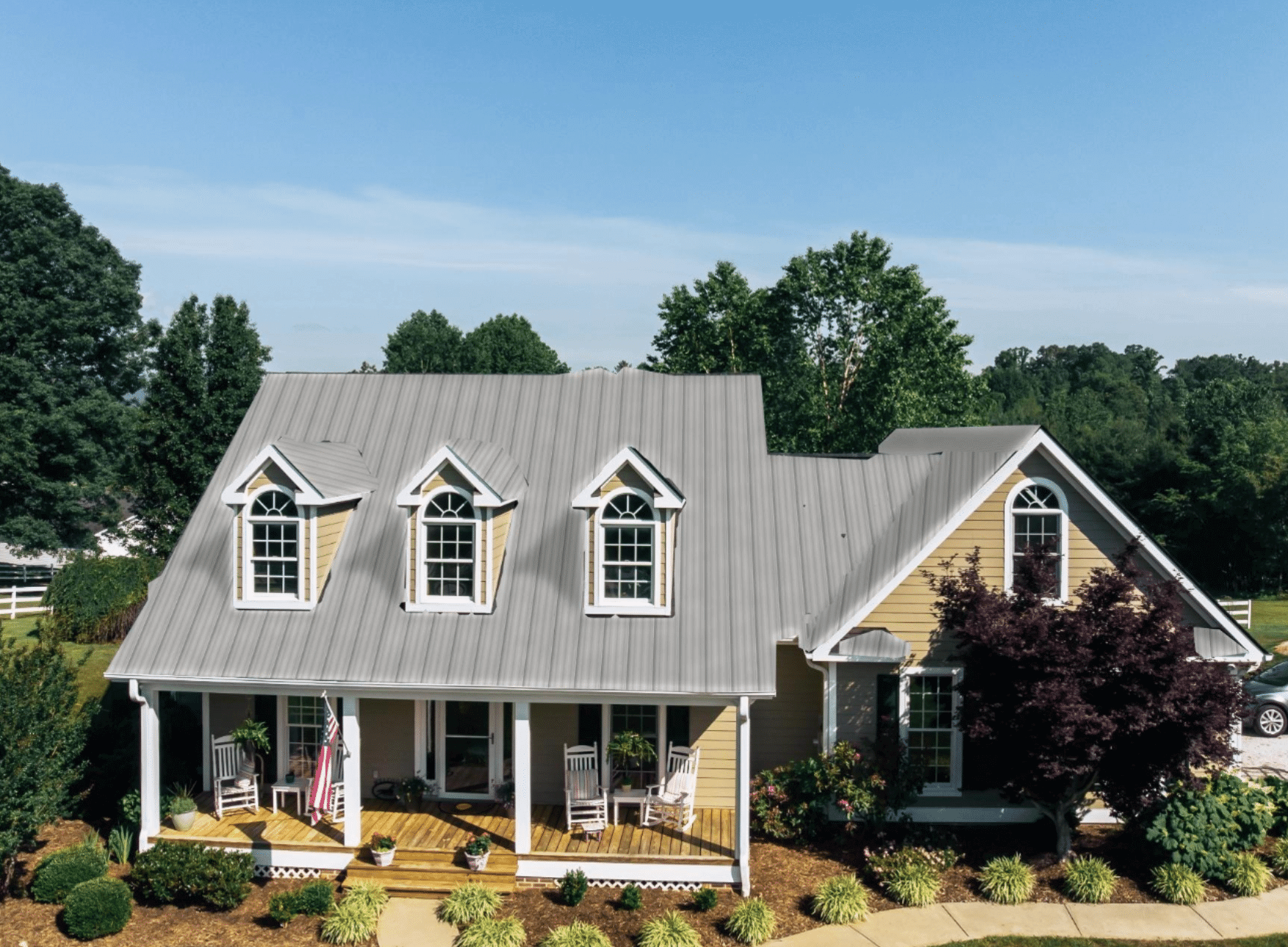 🏠 Enhance Your Home's Protection with Premium Roofing Services! 🏠 Are you looking to fortify…