We are here to help make your job easier.
Give us a chance to survey your roofs current conditions. No contract required.
Contact us for your complimentary roof observation survey.
Commercial Roof Repair and Replacement
Commercial Roof Replacement
Commercial Roof Maintenance
100% Self Performing Service / Repair Crews.
Safety / Training / Quality Assurance / Consistency
Baker Roofing Company's Commercial Roof Repair and Commercial Roof Maintenance teams are specifically trained team members of the Baker Roofing Company organization that specialize in commercial roof maintenance. What that means is we are 100% self perform on our commercial repair work. When you place a service request with Baker Roofing Company you are getting a continuously trained, specialized, and uniformed Baker Roofing Company employee who knows how to get the job done right.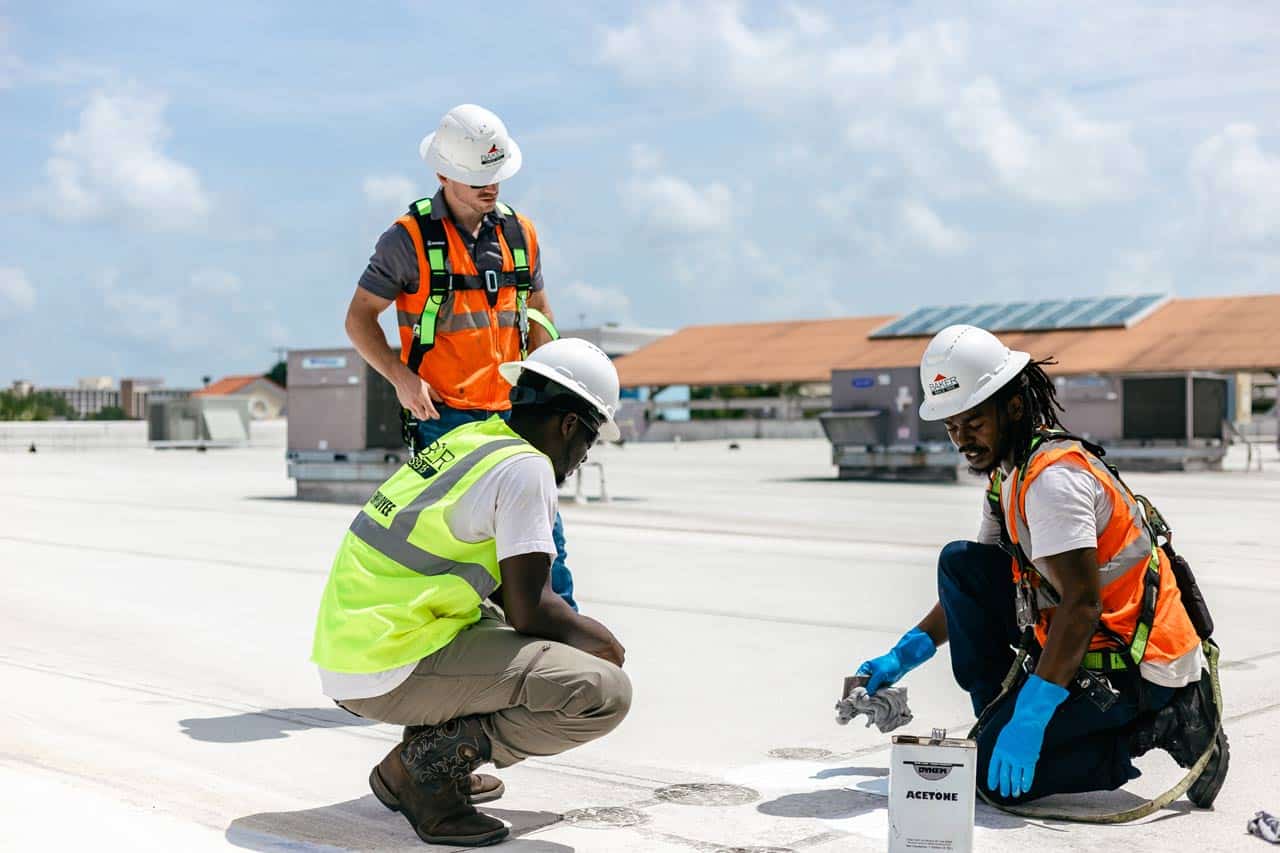 For over 100 years, we've been the leader in:
We promise to keep you in the "know" from the first look to the final repair.
Our self-performing crews are specifically trained on commercial roof repair.
You don't become over 100 years old by walking away. We warranty our work and they mean something.
What to expect from our service team.
Baker Roofing Company roof repair crews operate under industry leading best practices, learned over 100 years + of servicing and repair commercial roofs.
No roof is too big or too small for us. No roof is to complex or too simple. We roof it all, and we roof it the best.
Baker Roofing Company has a nationally recognized training program that ensures our operational team is consistent, and the best in the business.
Well, maybe not quite everywhere, but Baker Roofing Company operates 26+ offices across the Southeastern United States.
We don't just say "safety first", we live it with a fully staffed safety department that trains and monitors the organization.
A company you can count on.
Our company has over 100 years of industry experience and technical expertise, you can rest assured that your business is in the right hands.
Baker Roofing started as a commercial roofing contractor in 1915, working on various businesses throughout North Carolina. Whether it is a low-slope TPO single-ply roofing system, a heat applied built up roof with aggregate or an intricate steep slope roof with copper details, we have the in-house expertise and knowledge to handle your roof replacement needs with the utmost care.